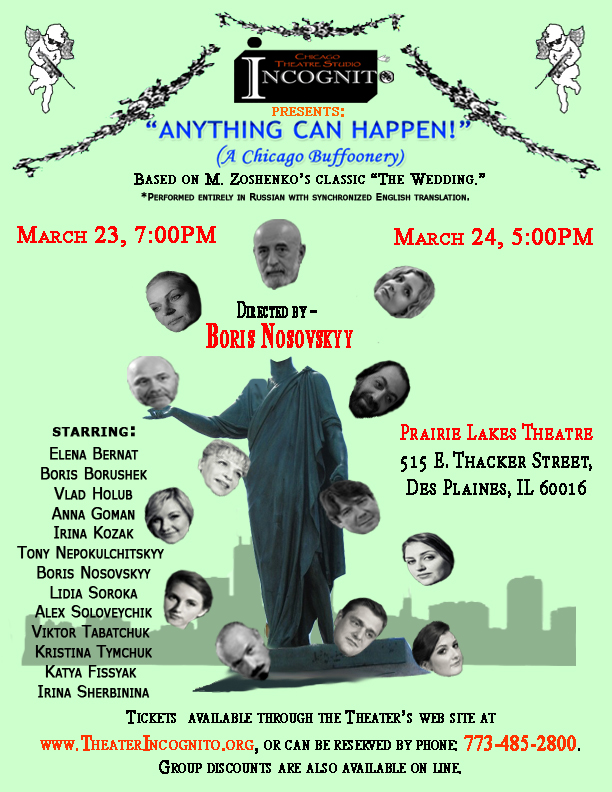 Purchase Your Tickets:
(*Discount applicable solely to tickets
purchased through this web site.)
3 to 4 tickets - 5% off
5 tо 7 tickets - 7% off
8 tо 10 tickets - 10% off
11+ tickets - 15% off
(Call 773.485.2800 for large group orders)


Rows A through F (front of theater)
Rows G through M (rear of theater)
*Please note that Theater Incognito does not collect any service fees for this purchase.
However, PayPal may have service charges and/or fees associated with your transaction.
Saturday, March 23, 7PM
&
Sunday, March 24, 5PM.

In the auditorium of
Prairie Lakes Theatre
515 E. Thacker Street,
Des Plaines, IL 60016
Tickets are also available by calling
773.485.2800

If the show is not sold out, tickets may also
be purchased at the door, the day of the show.
Copyright © 2010 - 2013. Theater Incognito. All rights reserved.